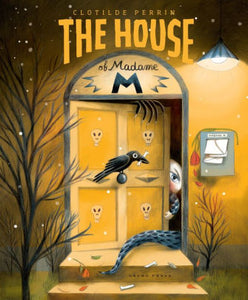 Are you lost? Come in! You're in luck—there's no one here just now. Shhh . . . Be as quiet as you can, and very, very careful!
In The House of Madame M, we explore a strange house: hallway, living room, kitchen, bathroom and bedroom. Each room is full of surprises to make even the bravest shiver. Are we in the house of an ogre? A witch? Something else altogether?
This large-format, lift-the-flaps visit to Madame M's brings the thrill of finding what lurks in the wardrobe, behind the door, tucked under the furniture. Full of humor and detail, it will mesmerize readers of all ages.