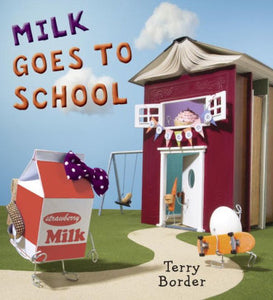 From the creator of Peanut Butter & Cupcake and Happy Birthday, Cupcake! comes THE back-to-school must-have picture book of the year!

First days of school are tough, and making new friends is even tougher. Milk's dad gave her a sparkly new backpack and told her that she was the creme de la creme, but most of the other kids don't seem to agree. In fact, some of her new classmates think Milk is just little a bit spoiled. . . .

In this latest hilarious picture book from Terry Border, our food friends go to school and learn that it's not just Milk that's the creme de la creme. Some other food can be just as sweet.