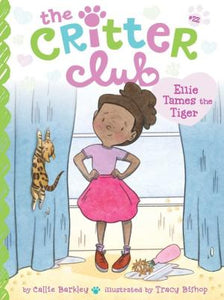 In this twenty-second book of the Critter Club series, Ellie prepares for her stage debut while she and the other girls try to keep a new kitty from wreaking havoc on their barn!

Ellie is paired up with a classmate, Paul, on a special dance number for the school play. But right from the start, Paul gives her the cold shoulder! Will Ellie and Paul be able to patch things up in time to take the stage together?

Meanwhile, Marion, Ellie, Liz, and Amy rescue an adorable kitten named Tiger...but he can't stop causing mischief in the Critter Club barn! Can the girls team up to help Tiger—and find him a new home?

With easy-to-read language and illustrations on almost every page, The Critter Club chapter books are perfect for beginning readers.