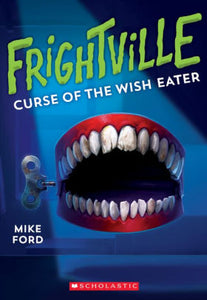 Welcome to Frightville... one-stop shopping for all your fears!


Frightville is a store with a toy for anyone's wish list. Or so it seems. . .
David's new chattering teeth toy was advertised as a Wish Eater: "Able to grant any wish!" But after annoying siblings are wished away, can they be wished back?