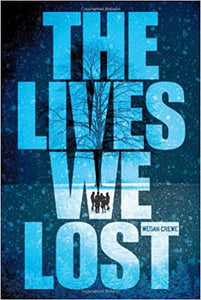 First, the virus took Kaelyn's friends. Then, her family. Now it's taken away her home. But she can't look back—the life she once had is gone forever.

A deadly virus has destroyed Kaelyn's small island community and spread beyond the quarantine. No one is safe. But when Kaelyn finds samples of a vaccine in her father's abandoned lab, she knows there must be someone, somewhere, who can replicate it.

Determined to stop the "friendly flu" for good, Kaelyn and her friends head to the mainland in search of help. They encounter a world beyond recognition. It's not only the virus that's a killer—there are people who will stop at nothing to get their hands on the vaccine.

How much will Kaelyn risk for an unproven cure, when the search could either destroy those she loves or save the human race?
Product details
Age Range:

 

12 - 18 years

Grade Level:

 

7 - 12

Lexile Measure:

 

HL700L

 



Series:

 

Fallen World (Book 2)

Hardcover:

 

288 pages
Publisher:

 

Hyperion Book CH; First edition (February 12, 2013)
Language:

 

English
ISBN-10:

 

1423146174
ISBN-13:

 

978-1423146179
Product Dimensions:

 

5.5 x 8.2 inches
Shipping Weight:

 

15.5 ounces