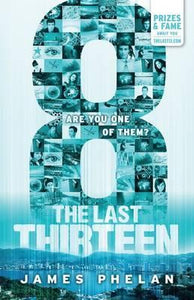 Solaris stands facing us, his arm raised, his flame weapon pointed and ready.

Sam's nightmares become more unpredictable, and even more dangerous, as he seeks the next Dreamer. His search takes him to Cuba, where unknown pursuers, long-forgotten treasure and the perils of the ocean await. Meanwhile, Eva and Lora's safety hangs in the balance, and Alex makes a terrifying discovery of his own...

Enemies are closing in on all sides. Can Sam and his friends stay one step ahead and find the next Gear in time? Sam must find the last 13. They alone can save us.