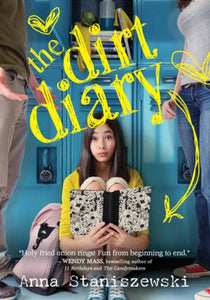 A hilarious tale about the weight of responsibility that comes from a secret-filled diary
Rachel can't believe she has to give up her Saturdays to scrubbing other people's toilets. So. Gross. But she kinda, sorta stole $287.22 from her college fund that she's got to pay back ASAP or her mom will ground her for life. Which is even worse than working for her mother's new cleaning business. Maybe. After all, becoming a maid is definitely not going to help her already loserish reputation.
But Rachel picks up more than smelly socks on the job. As maid to some of the most popular kids in school, Rachel suddenly has all the dirt on the 8th grade in-crowd. Her formerly boring diary is now filled with juicy secrets. And when her crush offers to pay her to spy on his girlfriend, Rachel has to decide if she's willing to get her hands dirty...
"Holy fried onion rings! Fun from beginning to end."—Wendy Mass, New York Times bestselling author of 11 Birthdays and The Candymakers
Product details
Series:

 

The Dirt Diary (Book 1)

Paperback:

 

256 pages
Publisher:

 

Sourcebooks Young Readers (January 7, 2014)
Language:

 

English
ISBN-10:

 

1402286368
ISBN-13:

 

978-1402286360
Product Dimensions:

 

5.2 x 0.6 x 7.5 inches
Shipping Weight:

 

7.2 ounces