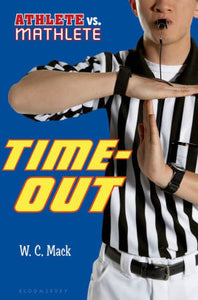 There's only one slot left at the local basketball camp, and both Russ and Owen Evans want it, but it goes to Owen. Russ's only option is the "Multi-Sport Sampler" camp, and he's anything but enthusiastic.
When the twins arrive at camp, though, things take an unexpected turn. From the moment he sees the grit and natural gifts of the other guys, Owen suspects he's in over his head. Meanwhile, Russ is inspired. He studies the science of soccer, volleyball's variables, and the principles of pole vaulting, delighted to discover that it all makes perfect sense.
But when he sees how bummed-out his brother has become, Russ knows it's his job to snap Owen out of it. Can he convince his ever-competitive twin to let down his guard and learn from the Hoopster hotshots?
Product details
Paperback
Publisher:

 

Bloomsbury USA Childrens (1800)