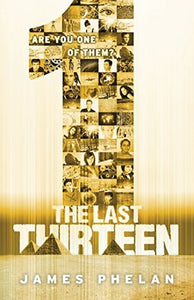 I can't run anymore. The race is ending.
Sam makes a shocking discovery about the last 13 that will change everything. The shattering revelation will set the race on a dangerous course, more terrifying than even his worst nightmares.
With the world in turmoil and their enemies circling closer, the last 13 assemble in Egypt to fulfil the prophecy. Can they all make it to the end or will the power beyond the Dream Gate be lost to evil forever?
The last 13 is complete. The battle ends now.
Product details
Paperback:

 

216 pages
Publisher:

 

Scholastic (December 20, 2017)
Language:

 

English
ISBN-10:

 

935103674X
ISBN-13:

 

978-9351036746
Product Dimensions:

 

8 x 10 x 1.8 inches
Shipping Weight:

 

6.4 ounces