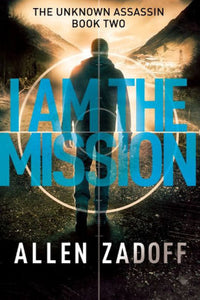 He was the perfect assassin.

Boy Nobody: No name. No past. No remorse. At least until he began to ask questions and challenge his orders — until he fell in love with his target. Now The Program is worried that its valuable soldier has become a liability.

Boy Nobody, haunted by the outcome of his last assignment, is given a new mission. A test of sorts. A chance to show his loyalty.

His objective: Take out Eugene Moore, the owner of a military training and indoctrination camp for teenagers. One target. Limited time frame. Public place. It sounds simple, but a previous operative couldn't do it. He lost the mission and is presumed dead. Boy Nobody is confident he can finish the job. Quickly.

But when things go awry, Boy Nobody finds himself lost in a mission where nothing is as it seems: not The Program, his allegiances, or the truth.

The riveting second book in The Unknown Assassin series by Allen Zadoff delivers heart-pounding action and thought-provoking characters, as well as a new, exotic setting; a new mission; and new secrets to be revealed.
Product details
Series:

 

The Unknown Assassin (2) (Book 2)

Paperback:

 

448 pages
Publisher:

 

Little, Brown Books for Young Readers (June 9, 2015)
Language:

 

English
ISBN-10:

 

0316199710
ISBN-13:

 

978-0316199711
Product Dimensions:

 

5.4 x 1.2 x 8.2 inches
Shipping Weight:

 

12.6 ounces