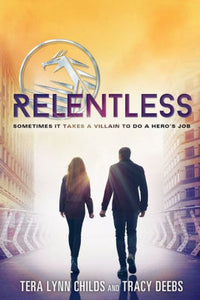 Revenge is easy, but justice is worth fighting for...
Kenna is tired of being lied to—and hunted by the very allies she once trusted. Unearthing the dark secrets of the superhero world has not only endangered her life, now her boyfriend faces execution for crimes he didn't commit and her mother is being held captive in a secret governmental prison.
Kenna is determined to stand up for what's right and save those she loves from unspeakable fates. It's time for the betrayal to end. It's time for the real criminals to face justice.
But the truth is even more terrifying than Kenna could imagine. A conspiracy threatens the fate of heroes, villains, and all of humanity. If Kenna's going to survive, she must draw on her deepest strength: her resilience. Because when Kenna's pushed to the limit, she doesn't break down. She fights back.
Product details
Series:

 

The Hero Agenda (Book 2)

Paperback:

 

288 pages
Publisher:

 

Sourcebooks Fire; Reprint edition (May 2, 2017)
Language:

 

English
ISBN-10:

 

1492616648
ISBN-13:

 

978-1492616641
Product Dimensions:

 

5 x 0.5 x 8 inches
Shipping Weight:

 

11.7 ounces